JETAA Chicago vs. PNW Trivia TOMORROW @ 7:30 pm CST!
Updated: Jun 25, 2021
We still need participants for our trivia competition tomorrow, June 5th, 7:30-9:30 pm CST, between JETAA Chicago (Illinois, Wisconsin, Indiana) and PNW JETAA (Washington State, Northern Idaho, Montana)!
Each chapter's team is limited to 10 competitors. Only the first 20 RSVPs for the Trivia Participant tickets will be able to officially compete. Any alumni belonging to JETAA Chicago (including Illinois, Wisconsin and Indiana) and PNWJETAA (Washington State, Northern Idaho and Montana) can participate.
The theme is STUDIO GHIBLI! Come show off your knowledge of your favorite Ghibli films and characters!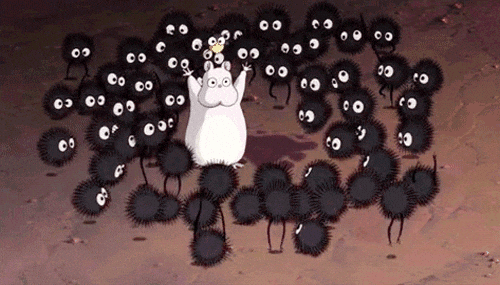 RSVP for trivia here!
Miss that opportunity or just not so interested in the competitive angle? We would still love to have you conference in and join the fun! Pick the Spectator option when RSVPing; our video and text chat will be open for alumni to come in and hang out on Saturday night. We will also take a few breaks from trivia throughout the night for a few icebreakers that everyone can join in on!
Introductions will start promptly at 7:30pm CST (5:30pm PT) with an aim for the trivia to start at 7:50 pm CST (5:50pm PT). If a trivia participant is not on the call by 7:50 pm (5:50 pm PT), we may give their spot to another alumni from that chapter. There are three rounds which will last around 15 minutes apiece, so budget between an hour and an hour and a half to play!
Questions? Contact us at info@jetaachicago.com